What should be the ideal staircase measurements?
What are the ideal staircase measurements? How is the staircase measurements calculated?
Subject:
Home -
Sub Subject:
Staircase
Date:
1/30/2023
Status:
SOLVED
5
answered /
2
voted,

56
viewed.

Askme - 1/30/2023 10:16:30 PM
366
The ideal staircase measurements can vary based on standard staircase designs, but generally can include: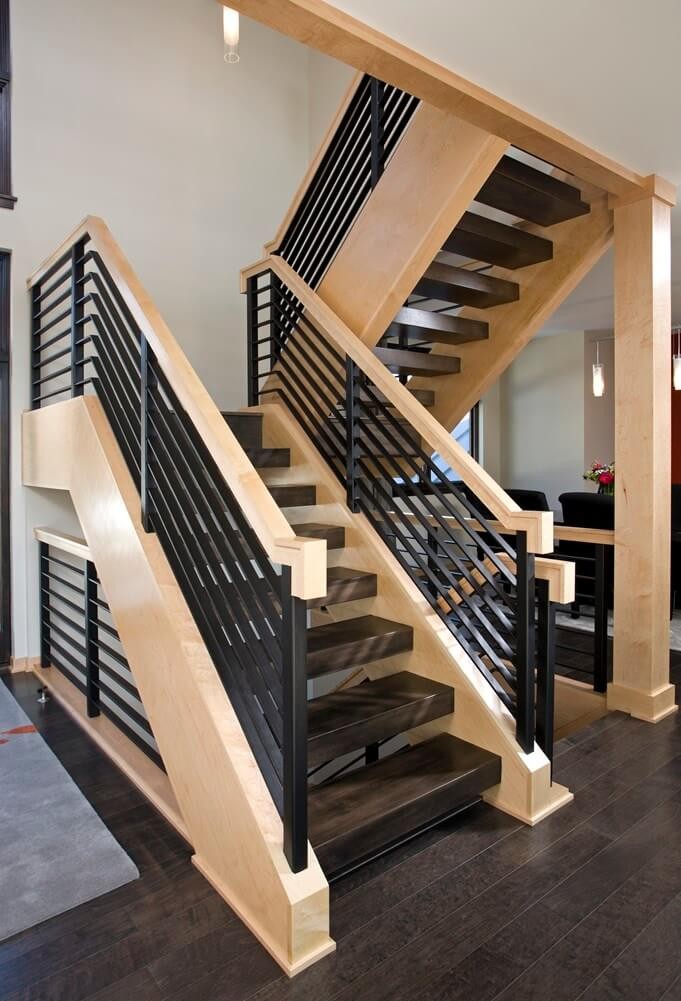 Step width: ranging from 11.8 inches to 15.7 inches
Step height: ranging from 5.9 inches to 7.9 inches
Stair height: ranging from 8.2 feet to 11.5 feet
Stair angle: between 30° and 42°
Number of stairs: ranging from 10 to 18.
Note: Stair measurements can vary based on the functional needs of buildings or spaces, accessibility safety, and legal regulations.
The stair size is calculated by considering several factors, including:
Rise and run: The rise is the vertical height of each step, and the run is the horizontal depth of each step. The relationship between rise and run affects the comfort and safety of the staircase.
Number of steps: The number of steps is determined by dividing the total height of the staircase by the rise of each step.
Headroom: Headroom is the vertical space required above the staircase, and it is calculated based on the height of the tallest person who will use the staircase.
Stair angle: The angle of the staircase, or pitch, affects the rise and run of each step and the overall height of the staircase.
Building codes: Building codes and regulations set minimum requirements for stair dimensions, including step width, headroom, and handrail height, for safety purposes.
User needs: The needs of the users, such as accessibility for people with disabilities, should also be considered when calculating the stair size.
Accepted Answer

The best Reply
Viewed

56 times.
❝What should be the ideal staircase measurements?❞ answers. Askme asked first. Total 5 replies.
Similar Questions
Similar Articles